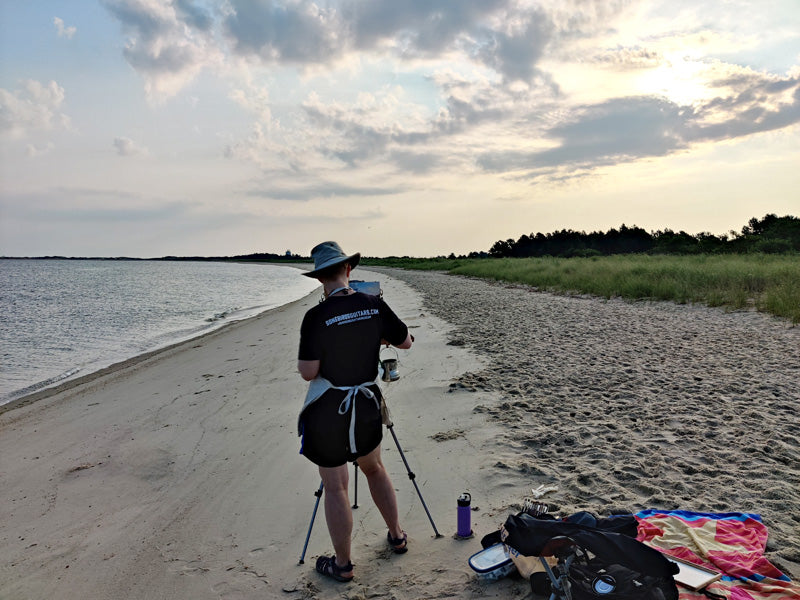 My Artistic Process
Here are a few videos that illustrate my artistic process and give a glimpse into my Knoxville, Tennessee studio.
To see more behind-the-scenes content about my process, I invite you to join my Studio Newsletter and visit my Studio Blog.
You can also follow me on either Instagram or Facebook, where I often post content of current works-in-progress.
My Interview with East Tennessee PBS
This television interview gives a peek into my studio and explores my painting philosophy.
My Process: Landscape Painting
With so much green in the summer Tennessee landscape, it's fun to start off with a radically different color on the canvas, and build from there. This is Tennessee Rush, inspired by a waterfall that I hiked to in northeast Tennessee.
My Process: Rework of a Cityscape Painting
Paintings don't always turn out like I want. In those instances, I can sometimes rework them. I'm actually really pleased with how this new painting, Study, Sunny Days, (12 x 12 inch oil on panel) turned out. I deliberately chose to rework what was formerly a dark, nighttime subject with this bright, daytime motif instead. The layered color results are fun and interesting, creating some unexpected and pleasant surprises.